Go back
5 Emerging Trends of Mobile Apps Development
Mobile apps have the largest market penetration capabilities. That is the reason why industries are increasingly opting to create their own apps to target their customers and woo the new one. If you are looking to capitalize on the mobile application development, you need to collaborate with an expert provider of mobile apps development services. And to assist you in your initiative, we have collated 5 emerging trends of mobile apps development below:
There are many operating systems (OS) that are compatible with different mobile devices. Moreover, the specs of mobile devices are not the same for all. Thus, if you go for mobile apps development, you have to take an approach that will allow you cross-platform capability. Also, the app must be compatible with different OS and fits the screen sizes of all mobiles.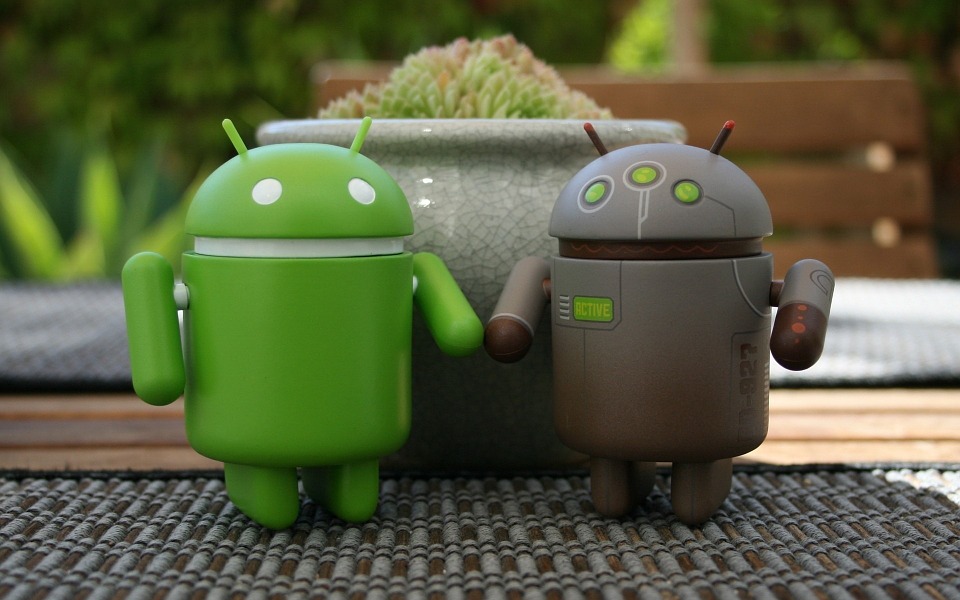 So, how will you do that? And what if you want to have a customized mobile apps development plan, but, have the faintest idea on making your app compatible with the hordes of mobile devices that are coming each day and week?
One way is to leverage a mobile application development solution that can move the apps and its data to cloud servers. This will help your user to access their data via browsers on any mobile platform. For this to happen, you need an excellent mobile apps development services who have the decent understanding of mobile cloud computing and cloud infrastructure.
IoT in Real-life Applications
Embedded technology with real-time connectivity to the physical devices is one of the emerging trends of mobile application development that has massively scaled up the mobile apps' scope in real life. IoT is now a $20 trillion industry and is rapidly being accepted by all different kinds of users. The technology is omnipresent in all the modern wearable technology, smart home appliances, etc.
If you seek to adopt this technology in your iOS mobile app development or android mobile app development strategy, then do not wait. Now is the time to leverage the combined power of IoT and smartphones.
Enterprise Mobile Management
Over the last two decades, the number of mobile subscriptions has equaled the world population. And when any enterprise enters a new market segment, their first interaction with their targeted users is through the smartphones. Thus, more and more companies are gravitating towards partnering up with mobile apps development services that can build them enterprise mobile apps.
This will help you connect with your teams, share real-time insights and track the KPIs. Moreover, the enterprise app stores are also witnessing an exponential growth and are considered as the next big thing in the B2B world by the marketing pundits.
Growth of In-App Advertising
The advertisement is used to attract the customers' attention, and with the growing number of mobile phone users, catching the users' attention through mobiles has become necessary. The global in-app advertising is set to reach $200 billion in the years 2021. Furthermore, mobile accounts for over 50% of the total digital ad spending, which hints towards boosting your current advertising infrastructure. And with a significant increase in in-app ad spend this year, you need a mobile application development solution that can integrate in-app advertisement and successfully boost the customer engagement in any mobile environment.
M-Commerce
M-commerce stands for mobile commerce, which covers the commercial transactions done via smartphones. Since the last decade, there has been exponential growth in the areas of online payments due to a vast change in the customers' buying decision process. Now, the customers want product information on the palm of their hands, thus, giving you an ample opportunity to market your products or services. Also, with an increase in the adoption of Apple Pay and Google Pay, you can steer your iPhone applications development, iPad applications development, and Android mobile app development towards the growth trajectory of m-commerce.
You cannot refute that mobile application development has become an integral element to survive in the current volatile digital ecosystem. You should also keep an eye on the aforementioned trends and partner up with mobile apps development services to help you develop Android, iOS, and custom mobile apps.
SATech Digital is a leading Android and iOS mobile application development company with 10+ years of experience in providing mobile apps development services for global clients of the USA, UK, Asia-Pacific, and Middle-east regions. We have collaborated with several industries & verticals and have boosted their mobile application development strategies to align with the emerging trends of the digital world. Contact Us to boost your digital presence in today's aggressive mobile application development ecosystem.