Go back
5 Reasons to Choose Shopify Web Development Services
The introduction of eCommerce has changed the way business worked for centuries in a great sense. And why shouldn't it? It gives the sellers the liberty of showcasing their products online without depending on the brick-and-mortar stores. Being advanced in most of the features, Shopify Web Development Services offers the eCommerce sellers a great blend of quality, high-standard features, efficiency and all this along with simplicity. You will find a lot of vendors available offering the Shopify web development services, but we suggest you go with the one who promises full potential, efficiency, and performance.
The figures concerning Shopify do not fail to impress us! By the end of 2017, there were about 6,00,000 merchants who chose Shopify platform for their eCommerce business. The Shopify Web development services have been generating the unbelievable revenue. Shopify earned about $270 million in 2017 and is expected to earn $ 1.045 billion in 2018. In 2018, Shopify had its billionth order. There are about 70,000 retailers who are using Shopify and loving it too.
By duly noting these exciting figures, let us see further what benefits it has in store for the businesses.

Simple to Install and Use
A lot of us might think that since it is an eCommerce store setter, we need a whole team of technical professionals to set this up. No! Yes, you heard it right. You need no such thing. You can easily set up a basic shop with the help of the vendors offering Shopify Web Development services who will take care of your needs and with minimum sources and build your e-commerce business.
Highly Secured and Reliable
When it comes to building an e-commerce business you need to be sure of the security your site is offering. Since you will be dealing with the sensitive information of your customers, which eventually means that you need to be alert, secure, fast and constantly online. When you choose Shopify Web Development Services for your business needs, you receive all kind of maintenance and upgrades to keep your site reliable.
24*7 Customer Support Desk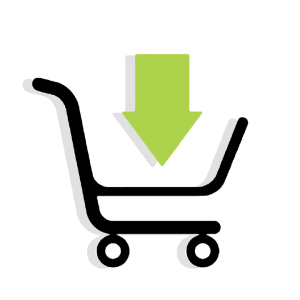 Shopify is known for its 24*7 customer support that makes it more appealing. When you decide to go with the Shopify Web Development Services you literally signup for something that is available for 24 hours, for the whole week and has an instant response time. You can easily get in touch with them through phone, email or web chat.
Easily Customizable
With Shopify, you will receive around 160 themes to choose from out of which some are free, and few are commercial. You can receive them from the Shopify Theme Store. Nowadays every theme is mobile responsive and could be customized simply by editing the code. Therefore, even if the existing themes doesn't suit your site completely, you can customize them and create exactly what you want.
It has its own payment gateway
This benefit gives us huge reasons to go for the Shopify Web Development services. Shopify has not only integrated with various other payment gateways but also offers us its own. Choosing the later will save you from paying any transaction fees. You will also face lower credit card fees. On the top of all, the biggest benefit is it doesn't need any specific merchants account to use it.
Choosing SATech Digital to fulfill your Shopify Web Development Services will not only offer you above benefits but far beyond that. If you are looking for the provider who excels in offering the reliable and best in the industry Shopify Web Development Services, then SATech Digital is your answer.