Go back
7 Features of Android App Development Overpowering Other Platforms
Smart technology has made Mobile App Development an ensured profitable venture. Any organization or a developer wishing to do app development wants to go with the perfect platform. While there are a lot of operating systems in the market, the question is which one will be more efficient? The answer to this question has been uniform for quite a sometime now. Any guesses? Well, it is for sure an Android App Development Solution.
Out of all the app development platforms, Android is most widely accepted.
Here is what statistics have to say about it,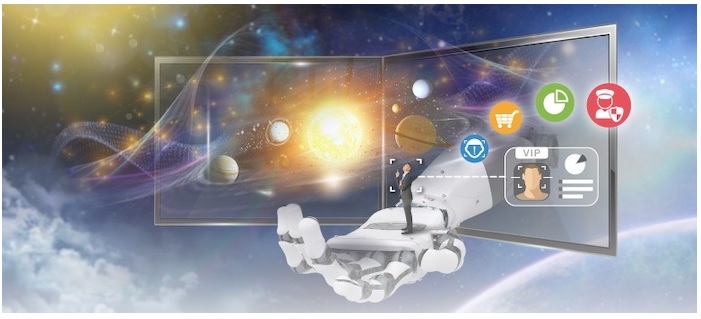 • There are about 2 million monthly active Android users
• 1.5 million is the average android activation daily
• The share of Android in the mobile enterprise market is approximately 25%
• There are around 4000+ different android devices
• India is the country with most downloaded android apps in 2016
Well, that is enough information to realize the influence of Android development. But let's check out the top Android features that make it a prime choice.
Android is an Open Source Development Platform
Android being open source, attracts a lot of developers to consider it for app development. It makes Android easily accessible not only to developers but also to a lot of manufacturers. This results in creating the largest market for Android devices, leaving iOS, Windows, and Blackberry behind.
Android Application Development is Portable
Android application development is done by using Java Programming Language. This makes it easy for a native android app to get ported in another operating system like Ubuntu, Blackberry, Symbian. Besides this, we can also port Android apps to Chrome OS.
Easily Accessible
Easy accessibility plays a vital role in the popularity of Android Application Development. A programmer with a clear knowledge of Java and Android SDK tool can develop Android app easily. An Android SDK tool is again free and possesses the capability of creating innovative apps.
Android Has Great Marketplace
People choose Android app development time again over another operating system because of its marketplace. Google Play Store serves as the biggest market for mobile apps. With the download of millions of apps every day, Google play store plays the role of a ready market for any mobile application.
It is Flexible
Android is extremely flexible as it can be installed from multiple sources. One can easily test apps on different devices. SDK tool is the reason behind this flexibility. Also, one can install the Android App directly through the command line.
Simple Entry and Approval Process
Android Development has extremely lower entry barrier. An aspiring app developer needs to be registered as an Android developer. Next, they need to get their APK prepared and submit to Android. Not a lot of us know that Android development could be done on Linux, MAC or Windows.
Social Apps
Social apps sector is growing tremendously, and Android is highly optimized for it. By choosing to be social, Android app developers can maximize their revenue. Since Android is easy to integrate with numerous social networks, it has become a number one choice of business owners and developers.
SA Technologies have been serving as a leading Android Application Development service and solution provider for years. With our experts' team, we have offered outstanding solutions to our clients and helped them achieve their business goals. If you are looking out for an Android app development solution provider, SA Technologies is a perfect choice. To know more about our services, contact us.