Go back
7 Reasons Why PHP Web and Application Development is Still Ruling
Why PHP Web and Application Development is Still Ruling? When a programmer decides to develop, the first thing they look after is a programming language that is smooth and comes with little or no limitations. And the only language offering you a great experience with top-notch features is PHP scripting language. Despite being old PHP has not lost its charm. There are a lot of developers that believe in PHP web and application development services and solution. Are you thinking about why? Let's find out by checking out some of its unique features. Keep reading!
Opensource
Imagine having a free language to fulfill your web and application development needs. Sounds wonderful, doesn't it? Well, you can have this with PHP. It is totally free including documentation and the scripting language itself.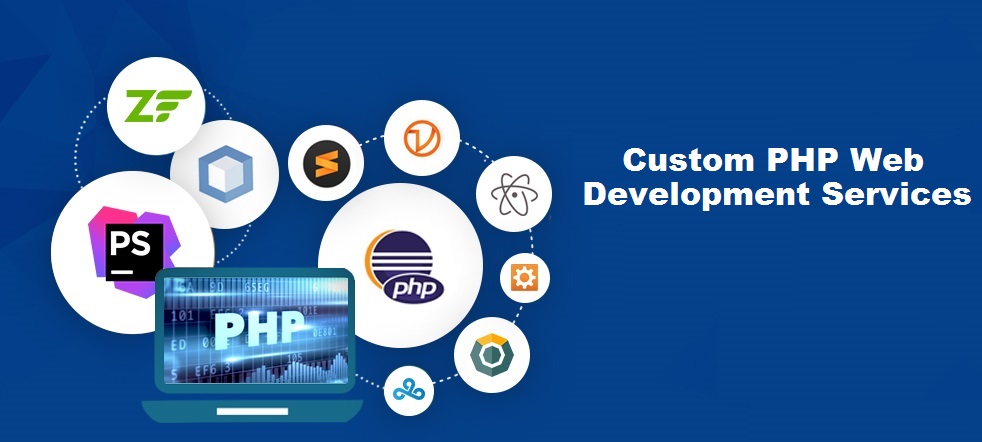 Simple
It is a well-known fact that the simplest language to build a website is PHP scripting language. This language makes it a simple task for developers to understand web development in a great manner. Developers with the knowledge of C and Java can easily understand PHP since they are quite similar.
Great Speed
PHP does not require a lot of system resources which makes it faster than rest of the languages. PHP web and application development does not impact the system and make it slow even when running with other software. Thus, a website which is a product of PHP web development solution is not just supportive but also simple to get hosted.
Limitless
PHP, being open source brings a lot of perks with it. It offers you more freedom then ASPX. You can easily find the text editor you want such as Notepad for free. Besides you can also have editors with advanced features like Notebook + +, jEdit, and Emacs.
We compared ASPX because when you choose it you only stay limited to Microsoft Visual Studio. And nobody welcome's limitation, therefore, PHP web and application development services are considered by most of the developers.
PHP is not just limited to text editors, it could run on various platforms like Linux, Mac OSX, windows etc. So, choose PHP web and application development solution and enjoy the freedom!
Easy Maintenance
Maintenance is the major concern of the developers while dealing with web and application development services. But with PHP it is different. Every request performs the cleaning and starts over again making it simple to find and fix any bug.
Easy integration
The reason why PHP is used by most of the developers is due to its ability to smoothly integrate with various systems like MongoDB, Memcached, etc. This ease in integration proves to be an alluring fact which encourages every small to large organization to choose PHP for their web and application development services.
Frameworks
Using PHP scripting language will open the doors for you to pick up from a vast range of frameworks. The collection includes Aiki, Symfony, Zend, Silex, and Slim. We bet you this feature gave you another solid reason to believe in PHP.
We hope by now you have a brief idea about what PHP is and the things it offers. If you are looking for PHP web and application development services provider company then SA Technologies is the finest option for you. We, with our professional team, make sure to deliver the solution that enhances your business value and help you achieve your goals.