Go back
How Business Gets Benefited from iOS App Development?
Every organization practices multiple strategies to make their global presence strong. While having a business app has become crucial, having iOS app has become a necessity. iOS is one of the two platforms that run on a smartphone. A survey said that Apple App store strikes the second position for having 2 million apps for iOS users. Despite its second position, iOS App Development services play a crucial role in helping organizations run their operations smoothly.
If you wish to build and expand business with strong roots across the globe, iPhone mobile app development services and the solution is the answer to your questions.
Survey performed on iPhone Mobile App Development Services and Solutions Provider Companies stated,
• Apple generated $1.9 billion of profit from Mac and iPod in its financial year
• Last year it generated around $45.6 billion of profit
• In 2018, Apple approximately sold 241 million phones
• Around 46.8% of business owners use iPhone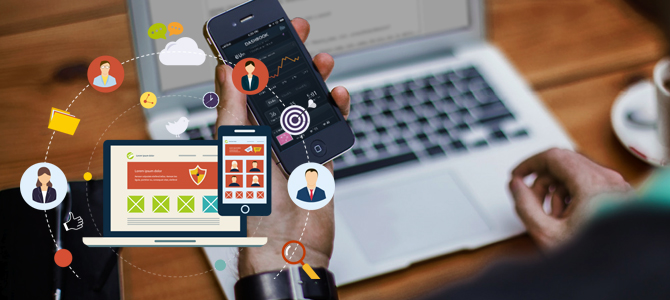 These surveys are clearly displaying growth in iPhone Mobile App Development Services. Now let us see how that benefits businesses with iOS app development.
Great User-experience
This is not a new fact that iPhone users are the happiest ones. iPhone is considered as the superior brand for its perfect hardware, outstanding customer support, and smooth software. An Android app when downloaded have no 100% chance to play swiftly but same is not the case with iOS. iOS apps work efficiently on every iOS device offering great user experience.
Covers Tech-savvy Users
Business grows when it reaches to new customers and manages to influence them. The best way to expand your audience is to build an iOS app they would use with interest. Choosing iPhone Mobile App Development Services will serve you as an innovative way to present your business.
Enter Developed Countries
Imagine how great it would be to make a strong organizational foothold in foreign countries? It would be huge! iPhones are extremely popular in countries like US, UK, etc. This hints towards a great opportunity to reach these people out and make them aware of your business through an iOS mobile app. Therefore, every company needs to grab this opportunity to take a firm stand in overseas markets.
Highly Secure
While building a business app it is important to take care of security more than you consider the features. iOS is the only platform that promises both great features and high-security. Its strong shield for the virus is making it a prime choice for app development. There are only 20+ mobile devices for iOS. This limited range helps developers to build a strong test and eliminate all bugs offering a great outcome.
Secured Transactions
Your device ought to be extra secure when money is involved. And iOS offer this by encrypting online deals and eliminating the possibilities of phishing and hacking. So, there is no doubt that investing in iOS app will prove a wise choice.
These were some of the reasons iOS app development will help your business to grow. So, if you are thinking to develop an iOS app for your business, choosing the best iPhone App Development Provider Company will help you in the long run. SA Technologies is one of the leading iOS app development service providers that can help you build an outstanding app. Give us a call to know more.