Go back
Why Magento Development is Still an eCommerce Giant in 2019?
Have you ever wondered how come the web stores of big brands like Coca-Cola, Ford, Olympus, and many more are so smooth and functional?
Got anything…! No?
Then you are about to find the most interesting fact. All these bigger web stores give great user experience because they are powered by Magento Development Platform. In fact, a quarter of e-commerce stores across the world runs on Magento Development. Sounds fascinating? Well, you won't be so surprised after you know the features Magento Solutions brings along.
The business world has witnessed a lot of turbulence as far as e-commerce platforms are concerned. But Magento Solutions stays everyone's favorite.
Let's get a clear picture by discussing the features of Magento eCommerce development service
thoroughly.
Magento Development Offers Efficiency With Agility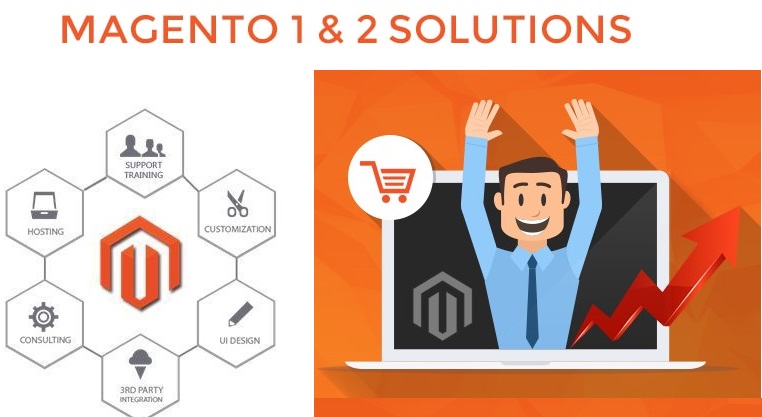 The upgraded version of Magento helps to increase productivity through its outstanding admin panel. This admin panel allows the users to manage their daily activities while interacting with clients. Allocation of business tools helps the user to access crucial information on priority.
Magento Solutions Give Enhanced Performance and Scalability
While 70% of people enjoy shopping online, building an e-commerce platform has become an important aspect. Magento E-commerce development service offers a great user experience which leads to higher conversion rates. Magento e-commerce development allows a developer to cache entire page content to get higher SEO ranking. This enables fast response time for websites.
Magento Platform is Easy to Check-out
Magento e-commerce services offer multiple features that promote easy payment methods. Since the mode of payment is smooth it allows users to experience a hassle-free shopping and easy checkout. Studies have show that Magento e-commerce development decreases the cart abandonment rate.
Magento Solutions Offer Secure Payment Gateways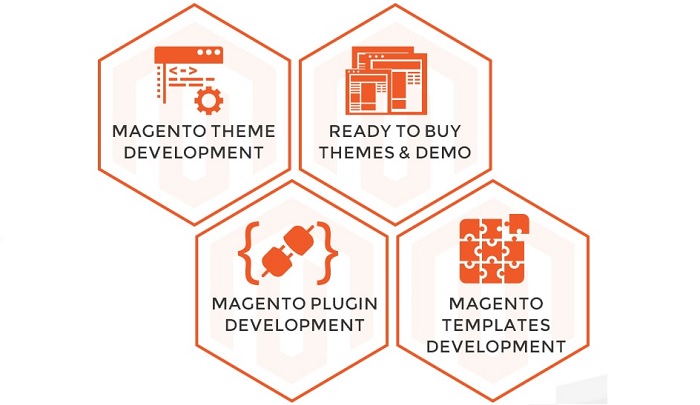 Magento is highly celebrated as a web e-commerce development platform for its integration with secure payment gateways. These gateways make sure you have a secure store. Magento has now introduced a new feature called Payment on the account. With this one can set the limit for minimum and maximum order amount.
Magento Platforms Give Protection from Fraud
Magento is powered by the feature called Signifyd that checks if the customer is genuine or not. This integration has made Magento the first platform to protect a store from any malpractices or fraud attacks. This encourages the developers to go for Magento e-commerce development.
Magento Offers Advanced Reporting
Another feature of Magento e-commerce development service allows you to get a suite of dynamics reports which is built on your product, order and customer information. You also receive a customized dashboard.
You can choose between 2 Magento editions that come with unique features. Respective names of these versions are Community Edition and Enterprise Edition. Out of these two, Community Edition is a free version while Enterprise Edition is an advanced and commercial one.
This wide range of functionalities makes Magento a top choice for maximum developers. One thing to keep in mind is Magento is not and plug and play solution. It needs thorough development with expertise from developers and administrators.
SA Technologies serves as a leading Magento eCommerce Development Service Provider Company in USA, India, Middle-East, etc. Contact us to get a thorough detail of our Magento service.